Why Livestreams Are Good For Business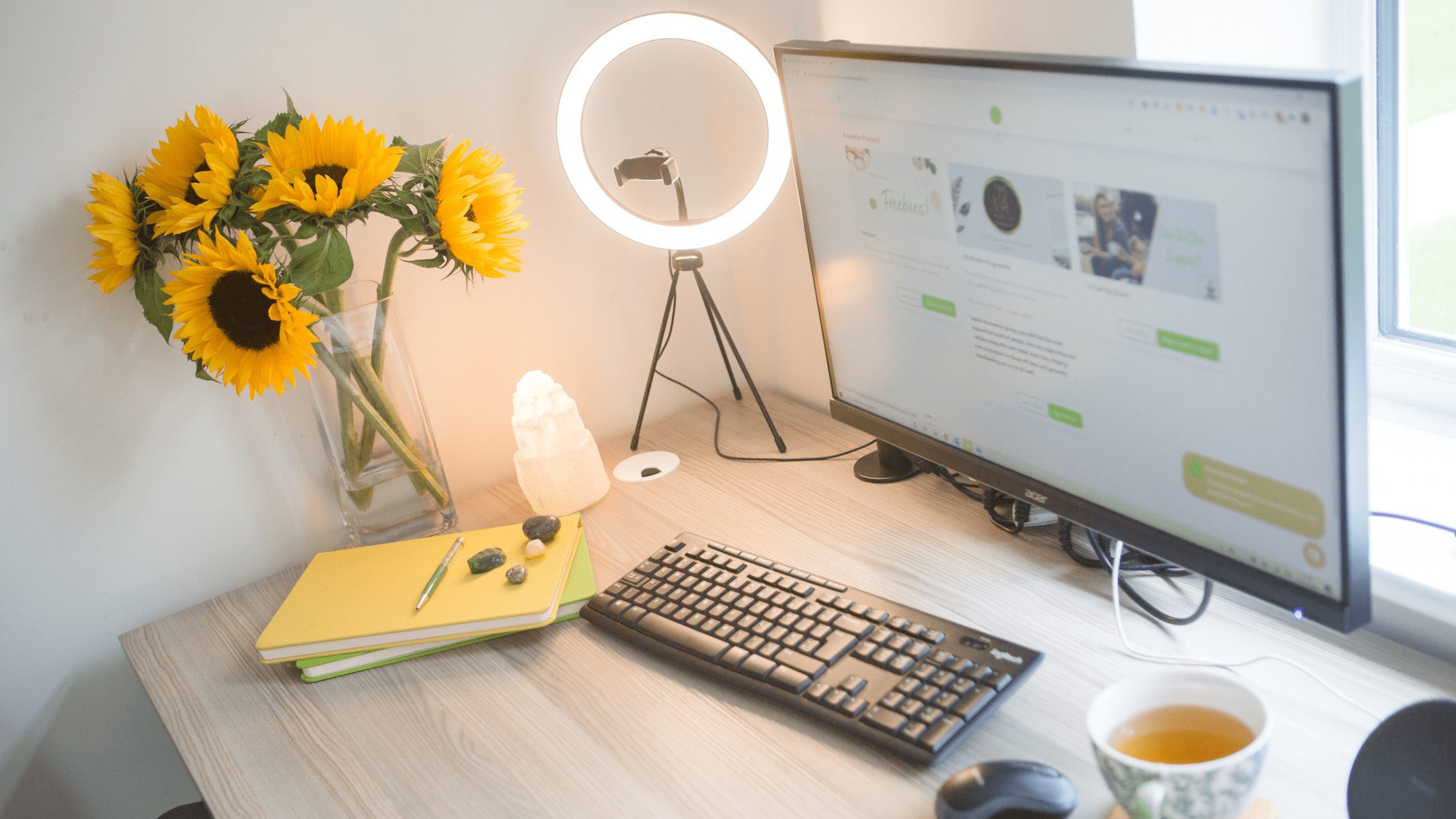 Livestreams are fast becoming one of the most effective marketing tools for businesses.
They're a great way to promote your products, services and offers, engage with your audience, and just generally build loyalty!
In fact, Facebook says the daily watch time for their Facebook Live broadcasts grew 4x over the past year. That one in 5 videos published on Facebook is currently a live broadcast.
This makes it abundantly clear that the demand is there, the question is… are you making the most of it?
I know for a lot of people, simply knowing where to start with livestreams can be the thing holding them back.
There are so many tools out there, all promoting different features and promising you the best livestreams experience – how are you meant to find the best one for you?
Don't fear, I'm here to help.
To make the decision as easy as possible for you, I've pulled together the key information on (what I consider) the 5 best live streaming tools available at the moment…
1.    Restream For Livestreams
Restream is a browser-based live streaming tool that allows you to start a video on a browser or by using streaming software like Zoom.  You can then cast it in up to 30 destinations, including: Facebook, YouTube, LinkedIn, Twitter, Twitch, Periscope, etc.
The free plan limits your streaming to Facebook personal profiles only, and the other destinations are limited to one profile. You can't link up both your personal YouTube and Business Page for example.
Paid plans however do allow you to add additional channels on the same platform. Plus you can stream to Facebook pages and groups. Additional features include recording streams which will be stored for 15 days and can be downloaded as video files or audio only versions for repurposing and podcasts.
Restream has an integrated chat tool which allows you to keep up with all the comments on the platforms you're broadcasting to. Recent feature updates with their 'Restream Studio' allow you to have up to 10 people on screen, screenshare, add overlays and graphics. The events feature means you can create scheduled live videos on LinkedIn, YouTube, and Facebook.
The free version of Restream allows you to broadcast across 30 platforms and is compatible with streaming services like Zoom, OBS, Vmix, Elgato, and XSplit. The free plan also includes screenshare features and lets you invite guests but is watermarked and comes without custom graphics.
Paid plans then rise to £11.56 and £29.63 which allows for extra channels per platform, streaming to Facebook pages and groups, recording and download features, and custom graphics so you can brand up your stream. For more information, just click here to visit their website.
2.    StreamYard
Available on web and mobile, it allows you to broadcast to multiple platforms including: YouTube, LinkedIn, Periscope, Twitch, custom RTMP outputs and Facebook pages, personal profiles, and groups.
StreamYard allows up to 9 guests and has an integrated chat tool that lets you keep up with comments across the streams. You are also able to highlight particular comments and display them on screen to your viewers as well uploading banners, images, GIFs, and videos to your stream. After you have completed a broadcast with StreamYard you can then download your recordings in video or audio format and repurpose them.
StreamYard has 3 plans.
The Free plan includes a watermark on the corner of your live stream and is limited to 20 hours of streaming per month. Features allow you to have up to 10 people on screen at one time, screen sharing, green screen functionality, video sharing, on screen comments and banners customisable to your branding.
The basic plan is £18.07 per month and removes the StreamYard watermark, gives you unlimited streaming, recording features of up to 4 hours each month, multicasting to 3 destinations plus the stream is customisable to fit your branding.
The professional plan is £35.41 per month and provides you with all the above as well as an overall of 8 hours recording each month and multicasting to 8 destinations. Click here for their website.
3.    BeLive
As a web-based live streaming software, BeLive allows you to integrate with Facebook and YouTube, with them recently introducing Twitch beta and reporting that other networks are on the way.
BeLive includes an inbuilt agenda which allows you to add your own show notes as well as the ability to use multiple cameras during your stream so you can switch angles. Other features allow you to highlight comments on the screen as well as invite multiple guests to participate in the stream with you.
The free plan limits you to 3 shows per month includes BeLive branding, basic video editing tools and one guest.
Their only paid package at the moment is the Standard+ plan which is £19.58 per month and allows you to stream unlimited shows, brand your videos with your own logo, invite up to 3 guests, customise your background, use custom overlays, multiple camera use, video sharing and download recordings of your broadcasts.
A pro plan is due to be released which is reported to include an RTMP input, RTMP streaming and multicasting which will cost £32.51 per month.
BeLive are currently offering a14-day free trial on their paid plan so you can try before you buy. Sound like the one for you? Find out more on their website.
4.    Streamlabs
Available as a download on mobile, PC and Mac, Streamlabs allows you to record and broadcast your videos to Twitch, YouTube, and Facebook. Made with gamers in mind, it's a great tool for displaying content like videos, presentations and images whilst streaming your video.
Streamlabs allows you to brand your content up with their customisable streams and provides a huge collection of themes to choose from so you can add transitions and different layouts to your videos. To help you keep your stream as smooth as possible, you can control this during the broadcast using your mobile as a remote control.
You can dial in guests from Skype to join you on screen and it comes with a variety of widgets so you can include things like event lists, viewer counters, donation boxes and tips. Tips allow you to monetise your stream and add sponsored banners.
To help you moderate and keep up with comments, the chatbot connects in one place and even lets you add timers and polls within the chat to help increase engagement.
An additional feature is the selective recording tool which means you can choose to record the whole stream or just keep and save certain moments.
The free plan for Streamlabs offers streaming to one platform only and although you have access to the layouts and different apps, they may include their own cost.
The Prime plan will cost £13.73 per month and enables you to stream to multiple platforms at once and have unlimited free access to the layouts and apps. There's also an app and website builder option for your stream so you can promote it with a landing page. Find out more on their website here.
5.    Vimeo Livestream
Usually known for its video hosting and sharing functions, Vimeo also offer the ability to livestream your videos across multiple social platforms including Facebook, YouTube, LinkedIn, or Twitch. Plus you can even stream through a custom app so that you can reach a wider audience by giving them the opportunity to choose the platform they use.
Livestreams are easily customisable to fit your brand and to help you create a more dynamic stream, Vimeo allows multiple camera feeds and screen sharing. As well as live polls, question and answer, audience chat and graphical overlays to help you boost engagement and participation during your stream.
Up to 10 guests can be added to join you on-screen during your livestreams and in terms of security, Vimeo lets you password protect your streams, apply player embed limitations and restrict private link sharing.
Vimeo Livestreams services are only available on their Premium Plan which costs £70 per month and allows for unlimited live streaming – plus all the other features Vimeo has to offer! Visit the Livestream website here.
Well, there you go!
That's my roundup of the top 5 live streaming tools available to businesses, I hope it's been useful in helping you decide on the best system for you – or your client!
If you're a Virtual Assistant, looking for more tips and information to help you grow your business, head over to The VA BouleVArd, and join my free group for VAs. I'd love to see you there! Just click here to join us.