5 Confidence Boosting Tips for Aspiring and New Virtual Assistants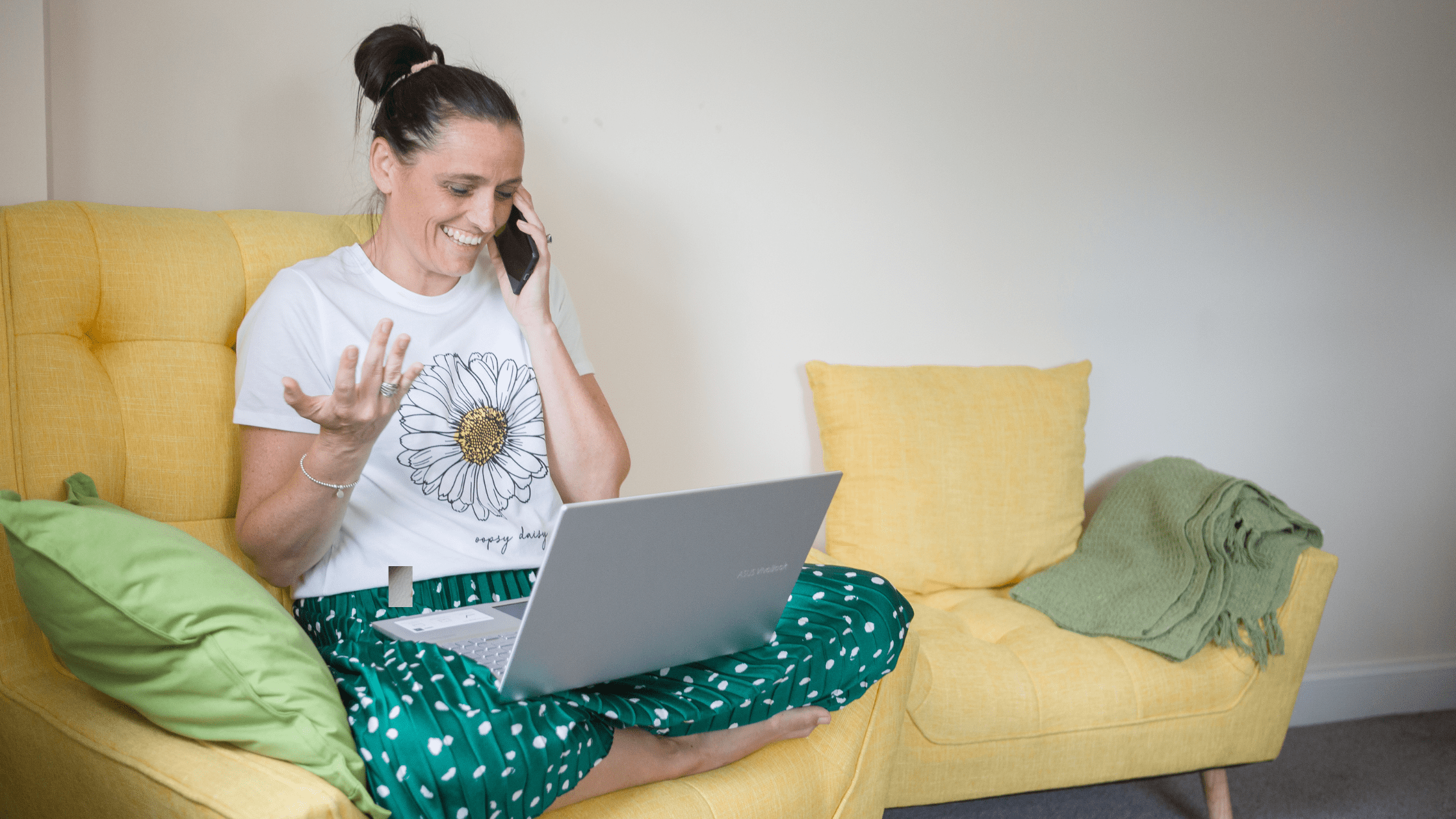 Becoming your own boss and setting up a Virtual Assistant business can be a huge leap of faith.
It requires a lot of hard work, dedication, and most importantly, confidence.
For many, it's a terrifying thought to leave the safety of employment to go it alone. In fact, only 39% of women felt confident in their ability to start a business.
But if you want to create a flexible, online business that helps you take back control of your time and fits around your lifestyle, you need to make sure you have the confidence to get you there.
So if you're considering becoming a VA or maybe you have already taken the first step, here are some tips on how to boost your confidence and make sure you're setting yourself up for success.
1. Focus On Your Strengths
It's easy to fall into the trap of saying yes to any client or project that comes your way – especially if you're just starting out or struggling to attract new clients. However, one of the most important things you can do is to focus on your strengths.
Don't try to do everything for everyone. Instead, identify your areas of expertise and what it is you enjoy, then build your services around that. Not only does this make sure you're providing the best service you can to your clients, but delivering the work itself will also help to boost your confidence and remind you why you became your own boss in the first place.
2. Don't Compare Yourself to Others
The most important thing to remember about being a VA is that there is no set path to success. It doesn't matter what you see other Virtual Assistants doing or what other people think you should be doing… it's YOUR business. They most likely don't have the same priorities as you, plus we all know that what you see online isn't the whole truth, so don't compare your journey to someone else's.
3. Set Realistic Goals
There's nothing better at knocking your confidence and making you want to give up than unrealistic and unachievable goals. Try following a framework like SMART goals that help you break down your long term goals into smaller, more manageable steps to ensure you stay motivated and working towards your dream business.
You can read more here about how to set realistic goals that will boost your confidence and keep your business growing.
4. Celebrate Your Achievements
So many people are always too busy looking ahead and focused on the next goal to recognise their achievements. It's so important to celebrate your wins – both big and small – and remind yourself of how much progress you have made. Even if it seems like a small task, it's another thing off your to do list and it takes you one step closer to creating the flexible business you set out for.
5. Join a Virtual Assistant Community
Working for yourself can feel lonely at times and you may end up second guessing yourself and your decisions. Sometimes all you need is someone to turn to so that they can remind you that you already have everything you need to succeed.
Finding your tribe and becoming part of a VA community will help you find other people in the same position as you, who understand your struggles and will make you feel less isolated and help to boost your confidence.
Boost Your Confidence in the VA Membership Support Group
Whether you're a longtime VA or you're just starting out, the VA membership support group offers 3 different levels to provide you with what you need to succeed and keep your business moving forward.
As well as access to training and resources to help you develop and grow your business, you also become part of a community of VAs all working together and supporting each other to achieve their goals!
If you're ready to take your business to the next level, find out more about what's included in your membership here.