Common Mistakes New Virtual Assistants Make (And How to Avoid Them)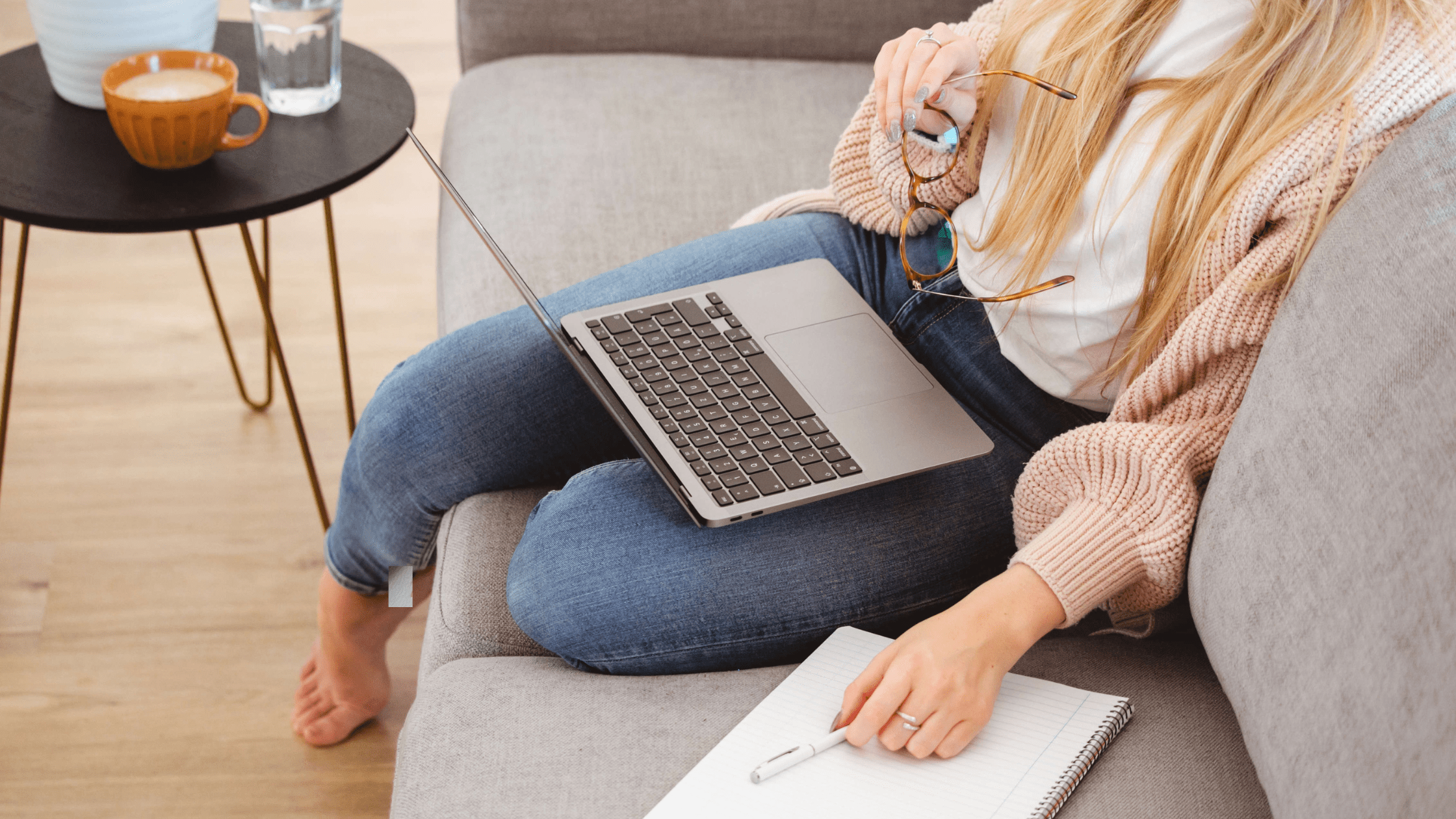 Becoming a Virtual Assistant is an exciting time.
You get to be your own boss, set your own hours, and work from anywhere in the world.
Whilst you might be eager to get started, it's important to make sure you're not jumping into your new career without the right planning and preparation.
To help you avoid some of the most common mistakes new virtual assistants make, here are a few key things to keep in mind.
1. Make Sure to Create a Plan
Starting a VA business without a solid plan is like setting out on a journey without a map or sat nav to guide you. You need to have a clear idea of what services you'll offer, who your ideal clients are, how you'll market yourself, and how you'll charge for your services. But you also need to think about the long term as well as the practicalities of business. How many hours do you want to work? Do you want to work specific days? What do you picture your business looking like in a year's time?
Once you know what you're aiming for, you can create a solid plan and set goals to make sure you're heading in the right direction.
2. Work on Your 'Business Owner' Mindset
One of the biggest hurdles you'll face becoming your own boss is your mindset. It's important to have the confidence, commitment, and motivation to become your own boss and manage your own business. However, it's equally important to have the mindset of a business owner, not an employee.
As a virtual assistant, you're in charge of every aspect of your business. You're responsible for making decisions, providing structure and setting the direction for your business. Your clients are not your boss and you don't have to ask for permission from them like you may have had to in the past when working in employment.
3. Set Boundaries and Learn to Say No
When first starting out it can be tempting to say yes to every client or piece of work that comes your way. However not only will this lead you to feeling overwhelmed and on track for burnout, but your business may end up in a direction you never planned it being. It's important you learn to say no when a project doesn't align with your goals, a client doesn't feel like the right fit, or you don't have the capacity or energy to take on more work.
You also need to have boundaries in place from the get go and be clear on your working hours, availability and turnaround times. Setting realistic expectations from the start ensures you and your clients are on the same page and you're creating a business that works for you and your clients.
4. Don't Undercharge for Your Services
One of the most common mistakes virtual assistants make – especially when first starting out – is undercharging for their services.
Pricing can be a tricky area to deal with but it's important to charge what you're worth. You may think that lowering your prices will attract more clients, but in reality, it can actually hurt your business in the long run.
The price you charge not only includes time spent or any expenses that need covering – but also the level of expertise, skill and value you are bringing to the relationship. It's important to charge what you're comfortable with but just remember to believe in your abilities and make sure you're not undercharging yourself.
Also make sure to avoid the trap of offering discounts or working for free – regardless of what they promise the experience or exposure will do for you!
Remember, your time and expertise is valuable and your prices should reflect that!
5. Find Your Niche
With the number of VAs growing every year, it can be easy to get lost in the crowd or feel stuck if you don't have a clear focus or area of expertise.
Trying to do everything for everyone is only going to make it harder to attract your ideal clients and build the business you imagined when you first started.
By identifying a niche, you can set a clear direction for your business, focus your skills and become an expert in your field. Have a read of this blog for 5 easy steps to find your niche as a VA.
6. Make Time to Work on Your Own Business
As you sign on new clients, your workload grows and it's easy to get caught up in your clients work, and forget to work on your own business. However if you want your business to keep moving forward, you need to make time to work on your business – rather than just in it.
Make sure to set aside regular time to work on your own business, look after yourself and prioritise your own growth and development. Whether that means making sure to take time out for some self care or scheduling time each week to refine your services, create new marketing content or network with potential clients.By investing time and effort into yourself and your own business, you can continue to grow and improve and provide more value and higher quality work to your clients.
So, make sure to regularly schedule time to work on your own business, and don't forget to take care of yourself along the way!
7. Don't Neglect Your Legal Requirements
There's a number of legal requirements you need to comply with when becoming self-employed. Things like registering your business, signing up with the ICO, filing your self-assessment tax return and adhering to data protection laws.
It's not the most interesting or exciting aspect of starting a business but it's crucial to protect yourself and ensure you don't suffer any consequences in the future. Before you do anything or sign any clients, you need to make sure you're legally covered. (Click here for a few places to start!)
8. Invest in Business Insurance
Some VAs don't believe that business insurance is necessary, but this is a huge mistake. Not only does it protect your clients, it also protects you, your business, and your time. It helps you avoid any nasty little surprises so that if things do unfortunately go wrong – or worst case you end up with legal proceedings – you save yourself a lot of time, money and stress.
There's a number of policies to consider when it comes to making sure your business is protected, and what you require depends on a variety of factors. There's plenty of brokers available to help you build a bespoke quote for your business, but most recommend at least public liability insurance to keep you protected.
9. Maintain the Right Balance for You
Working from home can make it difficult to have a clear separation between your work and home life. It's important to set boundaries, establish a routine, and take regular breaks to ensure that the line between the two doesn't become blurred.
It's all about finding the balance that works for you! Whether that be logging off at a certain time, only working certain days or not answering emails on the weekend… make sure you're doing what you have to do to maintain the right balance for you.
If you don't set these boundaries, rather than you controlling your business, your business will control you, which can quickly lead to overwhelm and burnout – and then you won't be able to support your clients at all!
10. Create a Support Network
Working for yourself can be lonely at times and it's important you have a support network to turn to when you need support, motivation, or just someone to talk to at the end of a tough day.
Building relationships with other virtual assistants, joining online communities (like The VA BouleVArd), and attending networking events can help you find like-minded people who understand exactly what you're going through and can offer you the guidance and advice you need.
Thinking About Becoming a Virtual Assistant?
If you're considering becoming your own boss and launching an online and flexible business, join the 'How To Get Started With Your VA Business' Webinar on Thursday 20th April at 8pm.
In this one-hour session I'll be covering the key points of what it takes to get your VA business up and running.
By the end of the session you will be clear on what a virtual assistant actually is, how much you can expect to earn, where to start, what services you can offer, and how to choose the right clients to work with.
But that's not all!
You will also find out how to set the right foundations for your business, including branding, marketing, and networking strategies. Plus, we'll share tips on getting yourself and your business out into the world, so you can start attracting clients and making money right away.