How to Set Goals to Help You Grow Your Virtual Assistant Business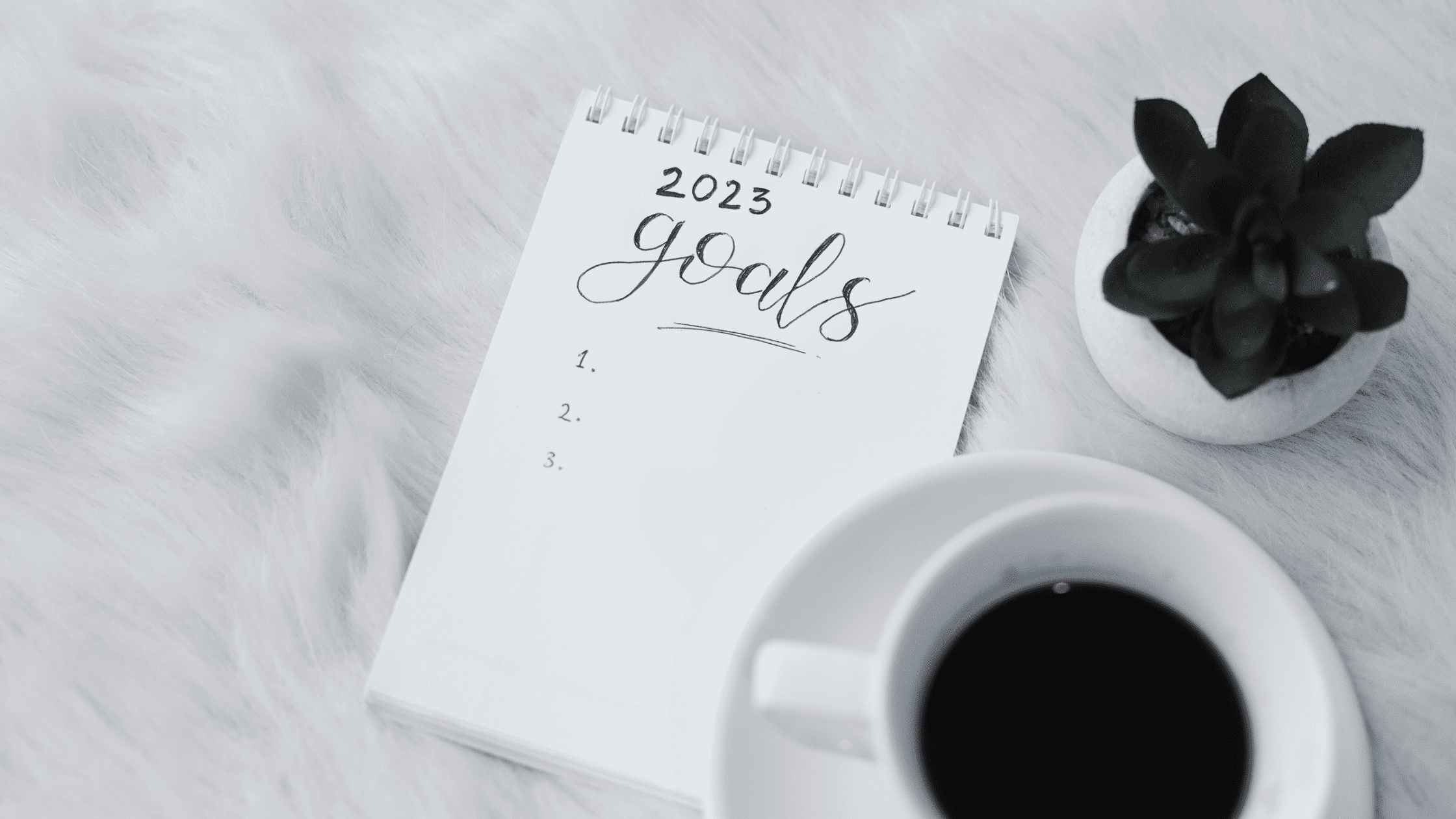 It's that time of year again.
The new year is quickly approaching and the talk of plans, goal setting and resolutions has started.
Although for every post about goals, there also tends to be a post stating the high failure rate of them. This however shouldn't stop you from setting your own, because although there are many people whose resolutions are quickly shelved or forgotten about, this isn't always the case.
With the right plan in place, you can start the year strong and set the foundations to consistently hit your goals throughout 2023.
So to help you set goals that will help you develop as a VA and keep your business growing, here's a few things to keep in mind.
Step 1: Be Realistic
Most business owners would love to be on 6-figures or fully booked… but this isn't always a realistic goal, especially if you're just starting out.
You want your new business to be an instant success, but if you set unrealistic targets, you will be quickly discouraged and will give up before you even start.
It's a good thing to have ambitious thoughts and big dreams, but it's also important to keep in mind that progress takes time.
You need to be setting achievable goals that will motivate you and push you towards the next step to reaching your overall dream.
Step 2: Remember What's Important
There's no doubt to the freedom and flexibility of being a VA, but this means it's also down to you to drive your business forward.
However, to make sure you create the right business for you, it's important to remember what's important.
It doesn't matter what anyone else is doing, or what the business coach is saying over on Facebook – they probably don't have the same priorities as you.
To make sure your goals help create the right business for you, remember why you started in the first place.
So if you became a VA so that you could spend time with your family, set goals that reflect that and will make it happen.
Keeping in mind what's important ensures you're setting goals and creating a plan that will help you achieve the right business for you, your family and your lifestyle.
Step 3: Break It Down
Having a big dream isn't a bad thing, but it's a lot more achievable when you break it down into smaller, more easily actionable steps.
So if you do want to be fully booked, what steps do you need to get you there?
Do you need to focus your message and refine your marketing strategy?
Can you reach out to past connections who you can help?
Are there any leads you can follow up with?
Identifying the actions you need to take gives you a clear plan to follow that will help you achieve your goals – quicker and more consistently!
Step 4: Follow a Framework
A popular framework for setting goals is the idea of SMART goals. SMART stands for Specific, Measurable, Achievable, Realistic and Timely goals.
For example, 'start a virtual assistant business' is a vague goal. But the goal 'register your business and sign your first client within the next 30 days' is specific, measurable, realistic and achievable within the timeframe… AKA it's a SMART goal.
By following these criteria you're providing yourself a clear direction of where you want to take your business and setting goals you will be a lot more likely to achieve.
Step 5: Review Your Goals Regularly
Regularly reviewing your goals gives you the opportunity to reflect on the things that are working, and more importantly, the things that aren't working.
Then you can adapt, improve and recalculate your next move.
Whether you prefer to do it weekly, monthly, quarterly or even yearly, checking in and reviewing your progress ensures you're on track and consistently achieving your goals.
Hit Your Goals Quicker and Get Some Help!
For a step by step guide to help you identify your long term goals, and then break them down into monthly and quarterly actionable steps, check out the The VA Mentor Quarterly Planner.
It maps out the process the members of my support group follow and has helped them to consistently hit their goals, increase their revenue and shape their businesses to work for them!