5 Boundaries You Need to Have in Place as a Virtual Assistant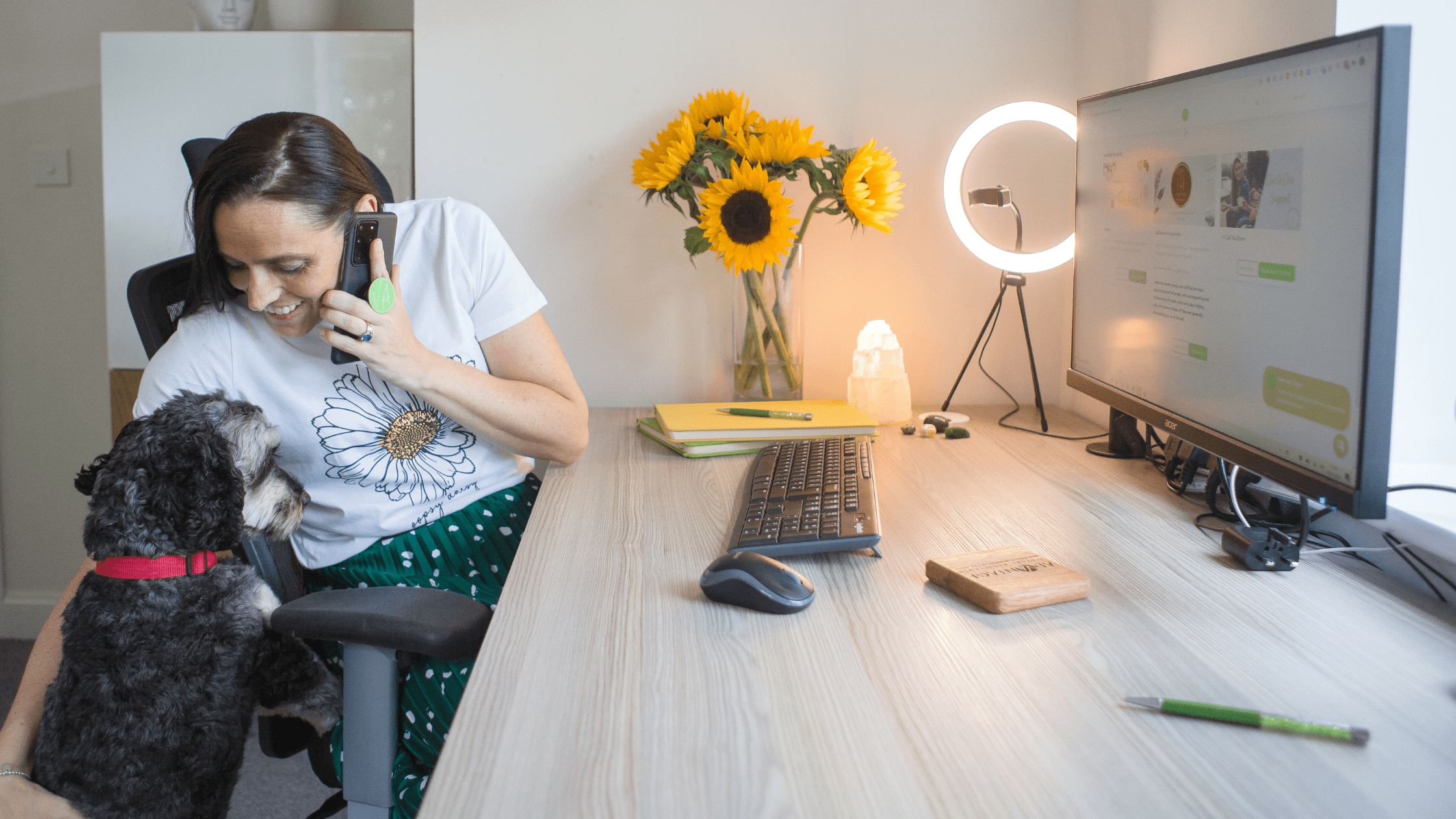 Freedom, flexibility and autonomy are some of the biggest benefits to being a Virtual Assistant.
However, without proper organisation and clear boundaries, these perks can lead to blurred lines between work and your personal life. Before you know it, you're feeling overwhelmed, overworked and questioning why you ever become your own boss in the first place.
That's why it's so crucial to set boundaries early in your Virtual Assistant journey.
You most likely left employment to give yourself more flexibility, freedom and time with your children, loved ones and all those other things that matter. So boundaries are needed to make sure your business doesn't take that away from you or, even worse, have someone think they're your boss.
So to help make sure this doesn't become your reality, here's a few boundaries you need to have in place.
1. Working Hours 
As a VA you have the freedom to set your own hours and that means you can fit work around your schedule. So if you want to be able to pick up and drop off your kids at school, or prefer to work during the evening when the house is quiet, set your working hours accordingly. However you need to include these in your client's contract and make sure you clearly communicate your preferred hours to them from the start. It not only helps you manage your time effectively but it manages your client's expectations and lets them know when they can expect you to be available.
2. Preferred Form of Communication
Communication is key in any business, but when working virtually you need to establish your preferred form of communication. If you don't want people calling, texting or sending you messages over social media – make this clear. Let your clients know from the start that email is the only way you wish to be reached; and again add it into your contract.
3. Response Times
Although flexibility is a huge benefit of being a VA, you don't want clients thinking you're available 24/7 or expect you to be able to take on a job at the drop of a hat.  Set clear expectations regarding your response times in your contract and communicate them to your clients. This will help you manage their expectations and avoid any misunderstandings.
4. Scope of Work
To avoid the risk of upsetting or overpromising clients, you need to outline the specific tasks and deliverables you will be providing. Again, this is where your contract comes into play and should  define your services and the scope of work clearly. This will help you and your clients stay on the same page and avoid any potential conflicts.
Don't forget, extra work or anything out of your agreed scope of work is not free. Make sure you state this in your contract. Even if it's just a "quick job", you can't get in the habit of stepping over your own boundaries.
5. Payment Terms
Don't let a client dictate how, when or the amount of money you get paid for your work. Be upfront about your payment terms before you even onboard a client and ensure they are clearly stated in your contract.
This should include your preferred method of payment, whether it's through invoices, PayPal, or bank transfer, and most importantly, be clear on when you expect to be paid. It's up to you what this should be and can be anything from payment on receipt to payment terms of 30 days. Whatever your preference is, just make sure you establish this from the beginning of your relationship with a client. This makes it clear for your clients and reduces the risk of you working for free or having to follow up late payments.
Get Some Extra Support From the VA Membership Group
Whether you're a longtime VA or you're just starting out, the VA membership support group offers 3 different levels to provide you with what you need to succeed and keep your business moving forward.
As well as access to training and resources to help you develop and grow your business, you also become part of a community of VAs all working together and supporting each other to achieve their goals!
If you're ready to take your business to the next level, find out more about what's included in your membership here.