The 5 Warning Signs That You Need Stronger Boundaries as a Virtual Assistant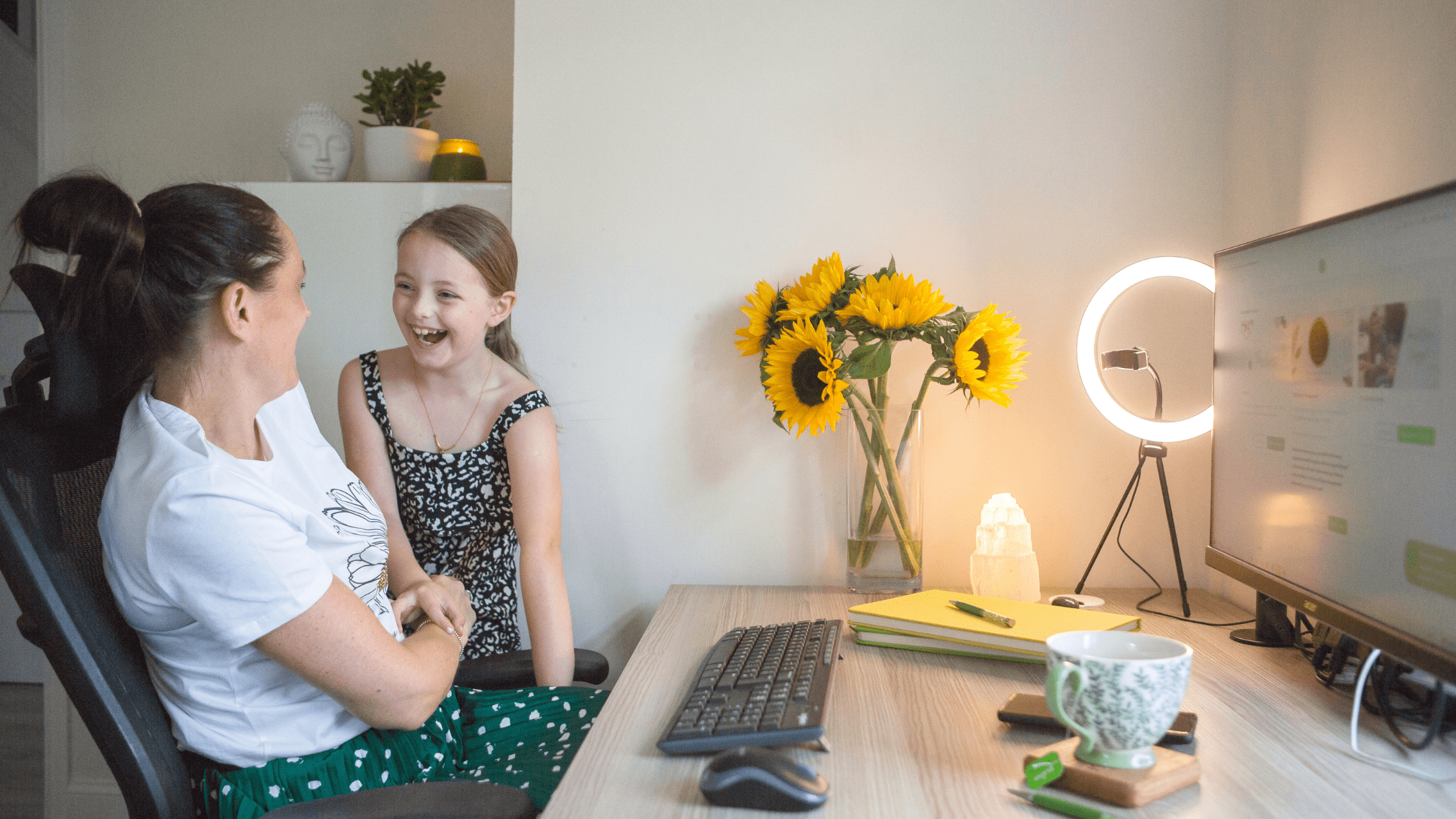 It takes a lot of things to become a happy and successful Virtual Assistant but there's one thing every VA needs.
Boundaries!
Although working for yourself offers incredible freedom and flexibility, being your own boss and working from home means it's easy for the lines between home and work to get blurred.
It's so important to set boundaries from the very beginning of your VA journey and make sure every client is aware of them.
Unfortunately there will be times when clients – or even yourself – cross the line, so you need to be aware of the warning signs that you need to reevaluate your boundaries.
If any of the symptoms below are showing up in your business… It's time to make a change!
1. You're Available Any Time of Day, Any Day of the Week
One of the biggest benefits to being a VA is that you get to set your own schedule. However with so much flexibility it's easy for clients to think that you're available 24/7. Then before you know it you're consistently working late into the night, during weekends, or sacrificing personal time to meet client demands.
Rather than feeling overworked and getting frustrated that clients are contacting you at all hours, take ownership and set specific times for when they can contact you and when they can expect a response.
This doesn't mean you can't work outside of these hours, but either leave contacting clients until you're back in working hours (after all, if you can't respect your boundaries why would clients?), or make sure you're fairly compensated for working out of hours.
2. You're Working Outside of the Project Scope
As a Virtual Assistant, it's quite common for clients to ask for extra help beyond the scope of your initial contract. This might be that they've realised they need 10 hours weekly support rather than the agreed 5 hours, or maybe they have regular requests for "quick jobs" that soon add up.
If that's the case then you need to make sure you have boundaries in place to either prevent the scope creep, or ensure you're getting compensated fairly for the extra work you're doing. The last thing you want is to be working for free and having clear boundaries is the best way to prevent this from happening.
If your client keeps asking you to complete work past the scope, make sure they know how and when you would be paid for the additional hours.
3. You Feel Like You're Constantly Being Interrupted From Every Direction
Working virtually means you often have messages coming in from a number of different platforms – email, text, calls, social media, productivity tools… the list goes on!
However, non-stop interruptions from every direction can massively disrupt your focus and productivity. If you find yourself constantly checking notifications and responding immediately to every ping, it's a sign that your boundaries around communication need reinforcement.
This might mean reminding clients about working hours, response times and preferred communication channels. But, you could also turn off push notifications on your mobile and desktop and schedule specific time slots during the day to address messages – then make sure you stick to those periods!
Either way, you're taking back control and ensuring you have uninterrupted time to focus on your tasks without feeling overwhelmed by the constant influx of messages.
4. You're Struggling to Prioritise What Matters to You
The whole reason you most likely become your own boss was to spend more time doing what matters to you. Whether that's spending time with the kids or just having the freedom to work when and where you want. If you find your business isn't allowing you to do this then something needs to change.
It's a clear sign that your boundaries have become blurred and it's time to reevaluate how you're managing your work and personal life.
You need to remember why you started your business, identify what matters most to you, and then make sure you're setting the boundaries in your business that will help you achieve it.
5. You Feel Insecure/Uncomfortable About Money
If you find yourself consistently undercharging, hesitating to discuss rates with clients or not feeling confident to take payment upfront, you need to look at your money boundaries.
As a Virtual Assistant, you need to understand your worth, set appropriate pricing and then make sure you get paid for your expertise.
Money might be uncomfortable to talk about, but if you want your VA business to grow you need to get used to it. Your clients need to know how you send your invoices, when they should pay by, and if you charge any fees for late payments.
One major fear many Virtual Assistants have is not getting paid for completed work. Setting clear boundaries around payment from day one will save you the worry, protect your income and allow you to focus on what matters most to you.
The Solution…
Recognising any of these warning signs in your business is the first step to taking back control. Once you know what isn't working, you can put some boundaries in place to change things. This could be boundaries around:
Working hours and days

Preferred form of communication

Response times

Scope of project
All of which I talk more about in my blog '5 boundaries every Virtual Assistant should set'.
Get Some Extra Support From the VA Membership Group
Whether you're a longtime VA or you're just starting out, the VA membership support group offers 3 different levels to provide you with what you need to succeed and keep your business moving forward.
As well as access to training and resources to help you develop and grow your business, you also become part of a community of VAs all working together and supporting each other to achieve their goals!
If you're ready to take your business to the next level, find out more about what's included in your membership here.