5 Ways to Stay Accountable and Keep Your Virtual Assistant Business Growing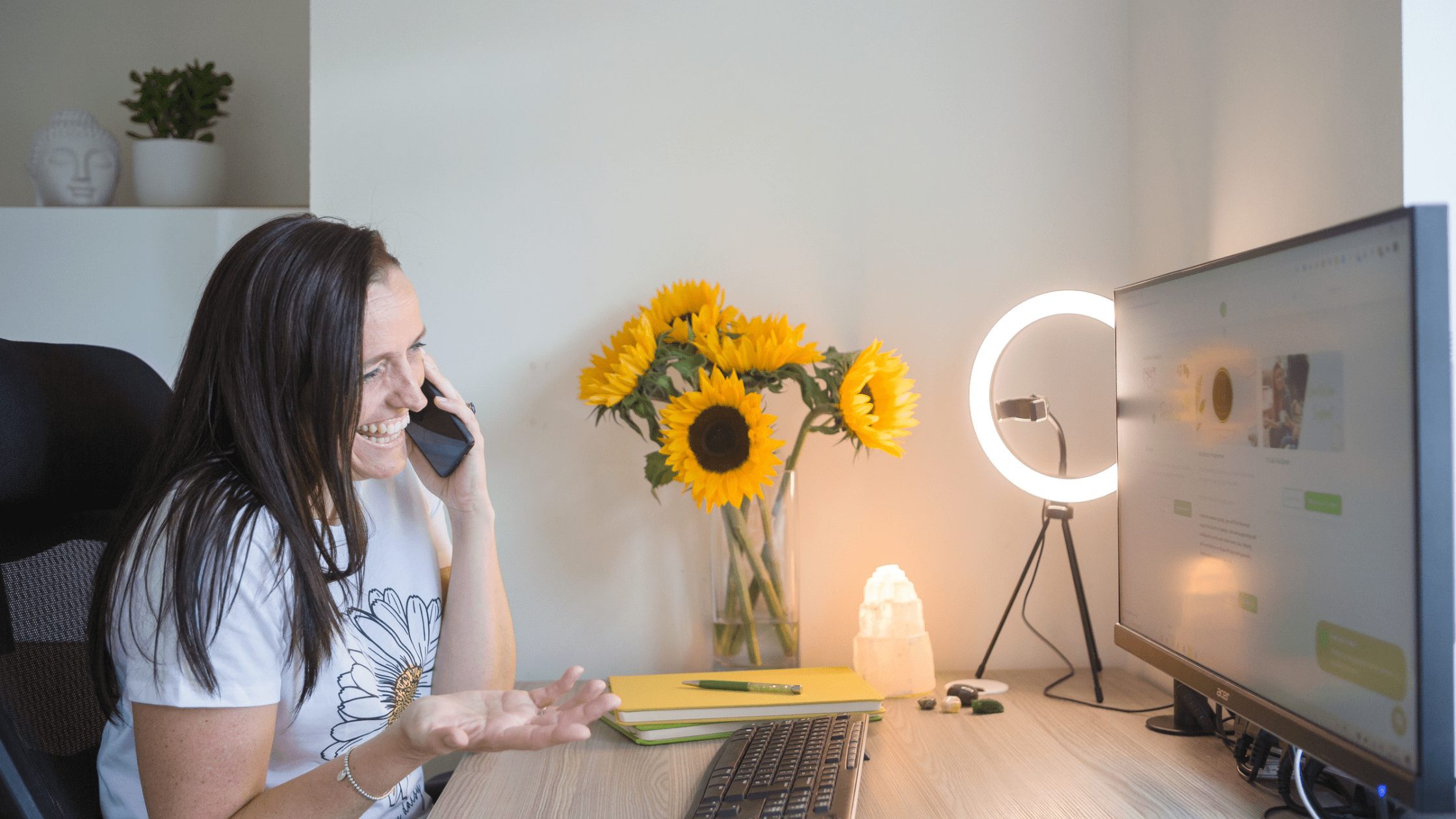 You most likely became a Virtual Assistant to create a flexible career that allows you to be in control and work the way you want, right? 
However this is sometimes easier said than done.
As the owner of a business, it can be challenging to maintain focus when you have a lot of plates spinning or you feel unsure about what to do next. And as your business starts growing, your own development takes a back seat as you focus on your client work.
It might have a lot of benefits, but working for yourself can be a lonely job. You have no manager to guide you, team to support you or even just a colleague sitting on the next desk to ask a quick question. It can be hard to stay on track. But this is the career you've been dreaming of, so how do you stay accountable and make sure your business keeps moving forward?
There's no one size fits all solution when it comes to accountability, but there are a few things that often help when it comes to achieving your business dreams.
1. Write Down Your Goals
You might have a picture of where you see your business in the future, but have you actually worked out what you need to achieve to get you there?
For example, if one of your goals for your business is to double your revenue by next year, break that number down into smaller chunks. What might you need to earn by the end of the first quarter to build enough momentum to carry you through increasing your revenue the next quarter? How much is this monthly, or even weekly? How many hours or projects does this mean you have to take on?
By having clear deadlines for certain milestones and a breakdown of the steps you need to get you there, it's easier to stay accountable and achieve your goals!
2. Review Your Progress
Setting goals is an important step, but to maximise your chance of achieving them you have to be regularly reviewing your progress.
Reviewing keeps you accountable as it gives you the opportunity to reflect on the things that are working, and more importantly, the things that aren't working. From here you can adapt, improve and recalculate your next move forward. Without doing this it becomes easier to lose track of your progress and move away from your goals.
3. Celebrate Your Wins
It's important to work hard for your business, but don't forget to look after yourself as well. If you're not feeling rested, motivated and encouraged, it's going to be even harder to stay accountable and keep moving forwards. Celebrating your wins and recognising moments of achievement are a great incentive to continue your hard work and achieve your goals. 
Make sure to prioritise celebrating your business wins, and not just the huge ones like hitting a certain figure revenue or signing on a big project. Focus on the small wins too – those are just as important… the 'thank you!' message from a happy client, finishing your to do list as well as getting the kids out to the park, or even finally getting your head round a tricky tech problem you've been facing. Those are all important little victories that eventually make a big difference in your business.
4. Find an Accountability Partner
According to research, people who committed to achieving a goal were 95% more likely to accomplish that goal if they also set up accountability meetings.
Accountability like this can come in the form of a support group, mentor or a trusted business friend. Somebody who can become your cheerleader, advisor, motivator and even just a friendly ear at the end of a bad day.
Regularly checking in with a person like this provides you with the opportunity to set and review your goals, and by sharing them with somebody else you're massively increasing your chance of following through. Plus, knowing you will be seeing them again on a set date is sometimes the motivation you need to get the job done!
5. Monitor Your Time
In the words of Stephen R. Covey, "The key is in not spending time, but in investing it." 
Time tracking is critical to monitor your client work and projects accurately, but it's also useful for accountability reasons – by seeing how you're spending time, you'll know how to make better use of it.
There's tools available to help you track your time, stay in control and keep yourself accountable. Software like Toggl or Clockify allows you to start a timer on your desktop and log time spent on individual tasks, projects, and clients. Reports can be produced to give you a breakdown of exactly how your time is spent, providing you with the chance to make any changes necessary to achieve your goals. 
Accountability is one of the most underestimated strategies for success in business. If you need help staying accountable and would like to join a supportive group of Virtual Assistants all working together to grow their businesses, take a look at the VA Mentor Support Group.
Membership includes access to weekly accountability calls, 2 monthly group calls, monthly training, and quarterly review and planning sessions to keep your business moving in the right direction for you! Click here to join the group.